THE BEST WEB HOSTING IN HARARE, ZIMBABWE
Web Hosting in Harare, Zimbabwe – affordability, efficiency, reliability and excellence all in one!
STARTING FROM $3 USD PER MONTH! You can choose a web hosting package which offers just enough resources to get your company online. Our packages are priced to accommodate even the smallest businesses. As your business grows and has greater needs, you can always upgrade to the higher packages and with such growth you will then be in a position to afford more.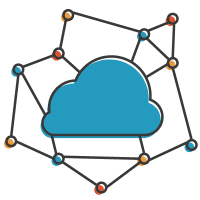 Our websites are designed and developed with your marketing success in mind. Firstly we try to understand your vision and bring it to life through a stunning website. Every website we do is personalised so that it specifically sends out your unique message to the online community.
Your website is just a first step into the world of digital marketing. Different social media coupled with advertising websites extend the reach of your digital footprint and create a broader audience for your business. Apart from integrating your website to social media platforms we also provide direct digital marketing strategies for getting the best.
Express Media Web Hosting Features
Here's Why Express Media Web Hosting Zimbabwe Beats All Other Hosting