Web Hosting in Zimbabwe – Flexible Pricing Plans
ESSENTIALS
$2 Per Month/$ 12 per year

Essentials web hosting package
5GB Storage
5 Email Accounts
Unlimited bandwidth per month
Webmail, POP and IMAP
Mailing lists
Softaculous script installer
1 Click RV Site Builder
CPanel Enabled
99% Uptime Guarantee
5 Databases
5 FTP Accounts
5 Subdomains
FREE SETUP
ENTERPRISE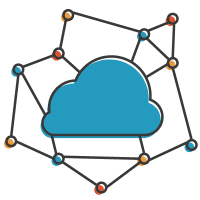 $3 Per Month/$24 per year

Enterprise web hosting package
10GB Storage
10 Email Accounts
Unlimited bandwidth per month
Webmail, POP and IMAP
Mailing lists
Softaculous script installer
1 Click RV Site Builder
CPanel Enabled
99% Up Time Guarantee
10 Databases
10 FTP Accounts
10 Subdomains
FREE SETUP
CORPORATE
$5 Per Month/$45 Per Year

Corporate Web hosting package
Unlimited Storage
Unlimited Email Accounts
Unlimited bandwidth per month
Webmail, POP and IMAP
Mailing lists
Softaculous script installer
1 Click RV Site Builder
CPanel Enabled
99% Up Time guarantee
Unlimited Databases
Unlimited FTP Accounts
Unlimited Subdomains
FREE SETUP
Industry Leading Features
We provide excellent hosting services to customers across the globe.
Excellent Hosting
You can choose a hosting package which offers just enough resources to get your company online.
We not only offer the best services, we offer the most affordable pricing around.
Managed Pricing
We have the perfect plan to suit your business' needs and your budget.
Join our affiliate program and quickly earn extra cash for each signup.
Spread The Word
The beauty behind our profit-sharing model is that we truly want you to succeed and there's no limit on the passive income you can earn! We're here to help.
Completely Flexible Hosting
Every Site We Host Enjoys The Full Range Of Features
We offer affordable, secure, robust web hosting suitable for all website types including personal blog, business startup websites, company websites, organization websites, online shops and E-commerce solutions.
All our web hosting plans come with the latest personal cpanel control panel, access to webmail and softaculous script installer for easy one-click installation of WordPress, Joomla. Drupal, Magento, Prestashop, and other CMS'.

We offer FREE ticket, email and live support to all our web hosting customers. Once you sign up with us, we will transfer your website to our servers for FREE.
100% Up-Time Guarantee
100%
Latest Server Technology
100%
Cpanel Control Panel
100%
Frequently Asked Questions
How does Google search work?
Brian Muyambo
2020-12-09T13:06:51+02:00
When you enter a search phrase into Google, it then analyses various signals from websites or ranking factors such as the relevancy of the site to the search item in order to compile a list of sites which match the search query.
Most people have the misconception that Google actually does a live search of the entire internet when a search query is typed in the search bar. On the contrary, what happens is that it searches a stored recorded of all the sites which Google has discovered to date. This record is called the Google Index. To come up with the index, Google crawls the web using "spiders" which are small programs. Each of the spiders performs the same task by starting on a single page and following the links which connect to the other pages and so on.
An index is built by storing the web content which is crawled on the servers at Google. The spiders crawl trillions of pages at an incredible pace constantly at a mind-blowing scale. This serves to ensure an index which is as up to date as possible and the quick discovery of new connections and new sites which are added.
IF A WEBSITE IS NOT INDEXED ON Google it will not appear in Google search, ever. Getting your website indexed by Google is therefore a mandatory requirement for SEO. If you need help to get your website on Google search contact us.
Do you have questions about web hosting or about our service?
[maxbutton id="3″ ]