Discover the full range of domains we manage and support through our registry.
.CO.ZW
$US3

The original domain for Zimbabwean business online. A familiar, trusted domain that proudly displays its Zimbabwean pedigree, .co.zw lends its credibility to every website that uses it. Established. Commercial. Trusted.
.COM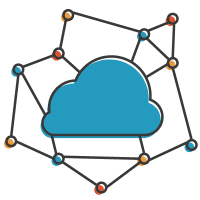 $US20


The domain name com is a top-level domain in the Domain Name System of the Internet. Added in 1985, its name is derived from the word commercial, indicating its original intended purpose for domains registered by commercial organizations. Later, the domain opened for general purposes.
OTHERS
$US5 -US$25


We register other local and international domains from .org.zw, .ac.zw, .co.za, .org, .net. In fact if the domain extension EXISTS you can count on us to get you the domain!
Efficiency finally meets reliability
We work around the clock to keep things running and to continuously improve our products and services.
Our domain abuse mitigation & DNS hijacking prevention can support your organisation.
Our domain search and domain name comparison tools will help you to check and confirm that your chosen  domain is available.
Your domain name defines the identity of your business, and choosing the right one is an important part of establishing your online brand.
We provide excellent hosting services to customers across the globe.
Excellent Hosting
You can choose a hosting package which offers just enough resources to get your company online.
We not only offer the best services, we offer the most affordable pricing around.
Managed Pricing
We have the perfect plan to suit your business' needs and your budget.
Join our affiliate program and quickly earn extra cash for each signup.
Spread The Word
The beauty behind our profit-sharing model is that we truly want you to succeed and there's no limit on the passive income you can earn! We're here to help.
You can trust Express Media Web Hosting  to do it right, because domain names are our specialty.
Every Domain We Register Enjoys The Full Range Of Features
Your domain name defines the identity of your business, and choosing the right one is an important part of establishing your online brand. Search for a domain name from a wide range of extensions and find the right one to match your business. Register today and join the over one million domain names that are already hosted with us.
It all starts with a domain name, you can't have a website without one.
We give you the perfect package with every domain to start your online journey… all easily upgradable whenever your business is ready for a little more. Access your FREE features in your Online Control Panel straight away… there's no need for your domain to sit idle, you can start building your empire immediately!
100% Up-Time Guarantee
100%
Latest Server Technology
100%
Cpanel Control Panel
100%
Frequently Asked Questions
How does Web Hosting Work?
Brian Muyambo
2020-11-30T17:56:53+02:00
How web hosting functions
Put simply, web hosting functions when the files which constitute a website are uploaded to a webserver from a local computer. The web hosting company thus allocates resources to the websites which use it i.e. storage space, RAM and bandwidth.
The type of hosting which is chosen determines the manner in which server resources are allocated to the website. Differentiating between the plans is a necessary first step before you select the hosting plan that is appropriate for you. It is not complicated at all. Let me use an analogy to help those who are nontechnical. It is just like how you select your office space!
How do you make the decision as to what office space is suitable for you? does a workstation work for you maybe, or do you need an office which offers business centre access? Are you going to have a lot of traffic and do you see yourself growing fast in the near future? Do you want the whole building to yourself or are you prepared to share?
Aside from the style of office you use there are other considerations. How easy the rooms are to access, which functions they offer (extras such as a whiteboard, high-speed internet, and other facilities), and where are they located and the overall cost. These considerations will determine your needs and help decide which type of office is right for you. Let's compare this selection process to deciding which web hosting fits.
Shared Hosting
This is like leasing space in an open plan office, co-working space or renting a workstation, except you do not even know whom you are sharing with. All the modern conveniences are at your disposal including internet connection, desk and chair, stationery, office accessories, printers and restroom. The option of shared hosting most suits smaller websites rather than commercial projects undertaken on a large scale.
Virtual Private Server
A step up from shared hosting, a virtual private server is most suitable for medium sized businesses. Just in the same way in which medium sized businesses can benefit from having their own office in a business park virtual private server gives them greater flexibility and more control of their resource's. Whilst neighbors are there, the dependency on them is negligible and there is room to customize your workspace and organize it the way you want.
Dedicated Server
Having a dedicated server is likened to renting an entire office complex to yourself. It is a rather pricey option and is chosen by high value websites which attach importance to high performance and reliability. Because the entire space is under control there are many more configurations which are possible.
Want to know more?
CONTACT US